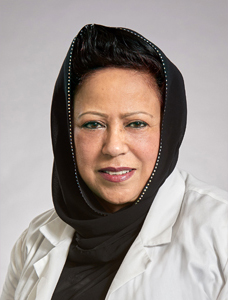 Gulshan Nazir, MD
Family Medicine
Dr. Nazir graduated in 1984 in Kashmir, India. She received specialty training and practice in Kashmir until 1990 and then in England until 1995.
 She completed her residency in 1998 with one year in medicine and three years in family practice from Bronx-Lebanon Hospital Center.
Dr. Nazir worked as Chief Resident in her last year of residency.
She worked in WCA Hospital in Jamestown, New York and also as primary care physician for seven years.
 She moved to Maryland in 2006 and has been working as a full-time family practitioner, rendering care to all ages.
Dr. Nazir is board-certified in Family Medicine with background experience in OB/GYN and women's health.