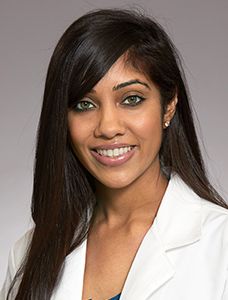 ROSHNI L. CHETTIAR, CRNP
Family Medicine
Roshni Chettiar received her Bachelor of Science degree in Nursing in 2009 from Temple University in Pennsylvania.
She received her Master of Science in Nursing at Georgetown Univerity in 2015.
She is a registered Nurse Practitioner with background in Family Medicine.
Roshni joined Padder Health Services in January 2016 and has been an integral part of the family medicine team.
She has interest in improving access to quality healthcare for adolescents and women by offering school/sports physicals, ADHD management and contraception.