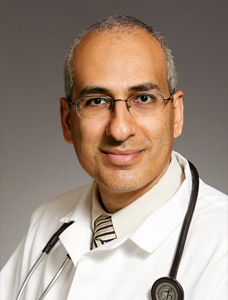 Tarek N. El-Sherif, MD
Cardiologist
Dr. El-Sherif received his medical degree from SUNY Health Science Center at Brooklyn College of Medicine.
 He completed his internal medicine residency at New York Presbyterian Hospital.
 He completed his cardiology fellowship from Georgetown University Hospital.
 Dr. El-Sherif is board-certified in Internal Medicine, Cardiovascular Disease, and Nuclear Cardiology.
He has a special interest in heart failure management and cardiomyopathy.